Currently
11

active coupons
30% Off any Web Hosting and VPS Hosting at AviarHost.com
How to shop economically? Check HostDens best promos with good discount at HostDens. Starting from $1.00/mo on Singapore Shared Hosting Service. Linux Shared Hosting Plans: BRONZE Plan: - Starting from: $1/mo - Free Domain Name: No - Web Spac...
Don't hesitate! Be the first who get big save with Niagahoster deals! Just one more step to experience exciting shopping. Web Hosting Singapore SG from Rp. 27, 800/mo at Niagahoster.co.id
Save 50% Off for first month of Web Hosting In Singapore at Aspirationhosting.com
Cloud Web Hosting Plan Singapore location from $3.99/mo at Aspirationhosting.com Up to: - 65 GB Cloud SSD Storage - Unmetered Bandwidth - High Resource Limits - ∞ Websites / Domains - Magento 2 Optimized - LiteMage Cache - LiteSpeed Cach...
Shared Hosting (SSD) location in Singapore from $0.80/mo at NataNetwork.com Up to: - 20 GB SSD Disk Space - Unlimited Bandwidth - 2 Gb Pysical RAM - Support PHP4x, PHP5x, PHP7x - 2 Core, 50 Entry Process - 20 Mb/s IO limit - 3072 IOPS - 1...
Strongbolt Offshore Hosting Singapore location from $8.95/mo for 36 Month Plan at ShinJiru.com Up to: - Bullet Proof Protection - Advanced DDoS Protection - Private Hidden DNS - Private Hidden IP Address - Rapid Auto Migration - 500GB Web S...
Budget Offshore Web Hosting Singapore location from $3.95/mo for 36 Month Plan at ShinJiru.com
Shared Hosting Singapore location from £2.99/mo at RapidTechHosting.com
Web Hosting Singapore location from €49.00/mo + Free Domain at SpiralHosting.com Up to: - 30GB Diskspace - 300GB Monthly Bandwidth - 30 Add-On Domains - Unlimited Email Accounts - 1 Free Domain Registration - Auto-SSL for your websites - 8...
Web Hosting in Singapore location from SGD100.00/yearUp to: - 250GB Disk Space - 50 Email Account - 50 MySQL Database - Unlimited Add-on - Unlimited Parked - Unlimited Sub-domains - Unlimited FTP Account - Unlimited Traffic Monthly - ...
Unreliable Coupons
Currently
5
unreliable coupons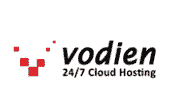 ,
20% OFF for All Singapore Business Hosting plans
Great savings for you with the best coupons. Spend more money or get incredible savings. Save 20% on all Singapore Enterprise Hosting packages with payment cycle of 6 months or more at Vodien.comPlan bizValue bizPlus bizExpert bizElite...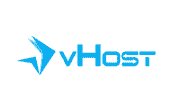 ,
Singapore Business, SSD & Reseller Hosting 60% OFF
Save 60% OFF on Singapore Business Hosting, SSD Hosting (COUPON 1) and Singapore Reseller Hosting Plans (COUPON 2) at vHost.vn Singapore Business HostingPlans SIN-B1 SIN-B2 SIN-B3Capacity 5 GB 10 GB 20 GBBa...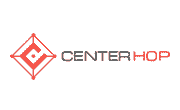 ,
CenterHop Special Offers – 60% OFF on Web Hosting Plans in Singapore
Today we offer attractive services. Shopping without being worried about money with CenterHop.com discount codes Basic Plan: - Free Domain Name - 1 website - 5GB SSD - 5 database - Unlimited Bandwidth - SSD Enterprise - cPanel Control Pane...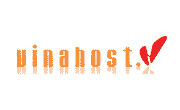 ,
Up to 70% OFF on Singapore Web Hosting Service
Before their amazing deals end. Shopping with happiness if you have Vinahost promo code. Save 50% OFF on Web Hosting Service location Singapore. Note: Customers who register for the annual cycle will receive an additional discount of 5% to 20% de...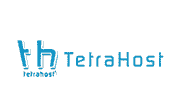 ,
50% Off For Life on all Shared and Reseller Hosting plans
Enjoy this great offer at TetraHostbd! Shop with coupons is the best idea to get maximum savings. Save 50% Off For Life on all Shared and Reseller Hosting plans at TetraHostbd.com