SEO Hosting Plans – Up to 20 GB Disk space, 12 IP Starting from 450, 000 VND/3mo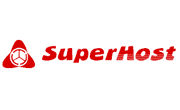 Coupon Details
SEO Hosting Plans – Up to 20 GB Disk space, 12 IP Starting from 450, 000 VND/3mo at Superhost.vn. This promotion is exclusive here. Don't forget Superhost.vn best coupon code, Discounts are waiting for you.
Super SEO-One Plan:
– Disk space:5 GB
– IP Address:3
– Account Hosting:3
– Bandwidth:Unlimited
– CPU:1vCore/hosting
– RAM:512MB/hosting
– CloudLinux:Yes
– Prices start at: 450, 000 VND/3 Month
Super SEO-Two Plan:
– Disk space:10 GB
– IP Address:5
– Account Hosting:5
– Bandwidth:Unlimited
– CPU:1vCore/hosting
– RAM:512MB/hosting
– CloudLinux:Yes
– Prices start:750, 000 VND/3 Month
Super SEO-Three Plan:
– Disk space:15 GB
– IP Address:7
– Account Hosting:7
– Bandwidth:Unlimited
– CPU:1vCore/hosting
– RAM:512MB/hosting
– CloudLinux:Yes
– Prices start at: 1, 125, 000 VND/3 Months
Super SEO-Four Plan:
– Disk space:20 GB
– IP Address:12
– Account Hosting:12
– Bandwidth:Unlimited
– CPU:1vCore/hosting
– RAM:512MB/hosting
– CloudLinux:Yes
– Prices start at 1, 350, 000 VND/3 Months
Top 20 Highlights Coupons and Promo Codes!
Ban Pro Coupon Code: 25% OFF Lifetime for Single Site & Multi Site Hosting Plans
No reason to wait because this amazing deals valid today only with coupons. Save 25% OFF Recurring for Single Site and Multi Site Hosting Plans at BanPro.net. Not much chance to buy products for you with this amazing price! Don't miss it.
This offer has expired.
Click to copy & open site