Currently
12

active coupons
Great deals at the Superhost.vn for those who apply promo codes. Save 30% OFF Plus Free Domain on NVMe Hosting Plans. The joy you make when you buy is the driving force behind our action Plan Name Super SP-One Super SP-Two Super SP-Three...
Where there is financial difficulty, there we are. Promotional code is about to run out, come quickly to apply. Save 20% OFF on SSD Hosting Plans (Applies when DirectAdmin is selected) at Superhost.vn Plan Name CPS-ONE CPS-TWO CPS-THREE ...
Products with great prices at shop. The only chance today! Apply Superhost.vn coupon code for your product right now. Save 10% Off on Hosting And Cloud Hosting Plans at Superhost.vn Basic Hosting Plans: Super CP-One Plan: - Disk space: 1GB - B...
Enjoy great discounts with a great deal with Superhost.vn today. No need to pay more money unnecessary with Superhost.vn deal while shopping. Starting Just From 450, 000 VND/ 3 Mo on Cloud Server Service - Up to 12 vCore, 12G Package. Cloud Plan-...
It is right decision if you come and take this deals instead of missing it. Superhost.vn deal does not come by often. Dedicated Server packages - Up to E5-2620, 2 x 4GB DDR3 Starting at 19, 700, 000/6mo at Superhost.vn E3-1230 v2 Single CPU: - P...
Buy your favorite products now Superhost.vn. Missing these best offer, you will have to cry for regretting. Starting from 110, 000 VND//mo on Web Hosting Packages at Superhost.vn Basic Hosting Plans: Super CP-One Plan: - Disk space: 1GB - Ban...
SEO Hosting Plans - Up to 20 GB Disk space, 12 IP Starting from 450, 000 VND/3mo at Superhost.vn. This promotion is exclusive here. Don't forget Superhost.vn best coupon code, Discounts are waiting for you. Super SEO-One Plan: - Disk space:5 GB ...
Wordpress Hosting Service - Up to 2.5GB Disk Space, 2.5GB Ram Starting from 156, 750 VND/3mo at Superhost.vn. Enjoy this great offer. These items will be yours in best rate. Super WP-One Plan: - Disk space: 1GB - Bandwidth Unlimited - CPU 1 co...
Come and experience Reseller Hosting Service Packages Starting Just from 465, 000 VND/mo at Superhost.vn. Sure that you will feel unbelivable when you see these deals. Savings are available when applying to purchase products at Superhost.vn best d...
Starting at 180, 000 VND/yr on "Email By Domain Name" Service Plans at Superhost.vn. Our Superhost.vn deal - your oppoturnity to save more money. Check our Superhost.vn promotions to enjoy great savings. Email-one Plan: - 1 Email address - 1 GB...
Do not let you be the last to see this product. Want to pay less for these items? Don't hesitate to use our Superhost deal. Backup Services Starting from VND 170, 000/mo at Superhost.vn Backup Monthly - Backup by month: - Network drive: Remote S...
Get SSL Certificate Service with from 405, 000 VND/yr at Superhost.vn. The more you shop, the more you save. Do you believe? Super sales available and waiting for you now RapidSSL® - Support 1 main domain name - No support for subdomains - N...
Unreliable Coupons
Currently
2
unreliable coupons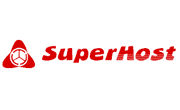 ,
Up to 50% OFF on SSD Hosting & Cloud Server
The sale time at the Superhost.vn is now! Come and enjoy the opportunity to save a lot of money. This way your money will probably remain in your wallet. Save Up to 50% OFF on SSD Hosting and Cloud Server Plans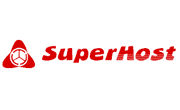 ,
Christmas 2022 Special Offers: 50% OFF on Hosting, Cloud Server
These amazing products are like falling from the sky. Superhost.vn - Where you experience shopping with huge discounts. Save 50% OFF on SSD Web Hosting and Cloud Server