SSL Certificate Service with from 405, 000 VND/yr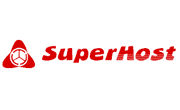 Coupon Details
Get SSL Certificate Service with from 405, 000 VND/yr at Superhost.vn. The more you shop, the more you save. Do you believe? Super sales available and waiting for you now
RapidSSL®
– Support 1 main domain name
– No support for subdomains
– No Green Bar
– Good brand identity
– Static image authentication logo
– 99% compatible browser
– Free installation
– Price: 405, 000 VND/per year
RapidSSL Wildcard®
– Support 1 main domain name
– Support multiple subdomains
– No Green Bar
– Pretty brand identity
– Static image authentication logo
– 99% compatible browser
– Free installation
– Price: 2, 900, 000 VND/per year
QuickSSL®:
– Support 1 main domain name
– No support for subdomains
– No Green Bar
– Good brand identity
– Static image authentication
– 99% browser compatibility
– Free installation
– Price: 1, 850, 000 VND/per year
QuickSSL® Premium:
– Support 1 main domain name
– No support for subdomains
– No Green Bar
– Good brand identity
– Animated logo authentication
– 99% compatible browser
– Free installation
– Price: 2, 140, 000 VND/per year
True BusinessID:
– Support 1 main domain name
– No support for subdomains
– No Green Bar
– Good brand identity
– Animated logo authentication
– 99% compatible browser
– Free installation
– Price: 2, 560, 000 VND/per year
True BusinessID with EV:
– Support 1 main domain name
– No support for subdomains
– Show Green Bar
– Good brand identity
– Animated logo authentication
– 99% compatible browser
– Free installation
– Price: 5, 200, 000 VND/per year
Top 20 Highlights Coupons and Promo Codes!
ServerFreak Coupon Code: Starting from just RM 239/yr on WordPress Hosting Plans
Choose your favorites with the best products. Miss this opportunity to get a great discount - you're wrong!. WP Starter Plan: - Price: RM239/yr - 10GB SSD RAID10 Powered Storage - 25GB Monthly Data Transfer - 1 Free Lifetime Domain - 1 Domain...