WordPress Hosting Starting from just VND 55K/mo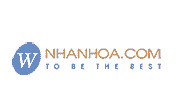 Coupon Details
You will regret if miss this deals. Time certainly doesn't go backwards, think accurately every time you decide to pay. Starting from just VND 55K/mo on WordPress Hosting Plans at Nhanhoa.com
WP Mini 1:
– Storage capacity: 2GB SSD
– Bandwidth / month: Unlimited
– Number of websites: 1
– My SQL: 3
– FTP Accounts: Unlimited
– Subdomain: Unlimited
– Packet/Alias Domain: Unlimited
– Data Backup: Everyday
– Mailbox: 20
– Installation: 1-Click WordPress Installation
WP Mini 2:
– Storage capacity: 3GB SSD
– Bandwidth / month: Unlimited
– Number of websites: 3
– My SQL: 6
– FTP Accounts: Unlimited
– Subdomain: Unlimited
– Packet/Alias Domain: Unlimited
– Data Backup: Everyday
– Mailbox: 40
– Installation: 1-Click WordPress Installation
WP Mini 3:
– Storage capacity: 6GB SSD
– Bandwidth / month: Unlimited
– Number of websites: 4
– My SQL: 8
– FTP Accounts: Unlimited
– Subdomain: Unlimited
– Packet/Alias Domain: Unlimited
– Data Backup: Everyday
– Mailbox: 60
– Installation: 1-Click WordPress Installation
WP Basic:
– Storage capacity: 12GB SSD
– Bandwidth / month: Unlimited
– Number of websites: 6
– My SQL: 12
– FTP Accounts: Unlimited
– Subdomain: Unlimited
– Packet/Alias Domain: Unlimited
– Data Backup: Everyday
– Mailbox: Unlimited
– Installation: 1-Click WordPress Installation
WP Ultimate:
Storage capacity: 16GB SSD
– Bandwidth / month: Unlimited
– Number of websites: 8
– My SQL: 16
– FTP Accounts: Unlimited
– Subdomain: Unlimited
– Packet/Alias Domain: Unlimited
– Data Backup: Everyday
– Mailbox: Unlimited
– Installation: 1-Click WordPress Installation
WP Business:
– Storage capacity: 24GB SSD
– Bandwidth / month: Unlimited
– Number of websites: 10
– My SQL: 20
– FTP Accounts: Unlimited
– Subdomain: Unlimited
– Packet/Alias Domain: Unlimited
– Data Backup: Everyday
– Mailbox: Unlimited
– Installation: 1-Click WordPress Installation
Top 20 Highlights Coupons and Promo Codes!
This eWallHost best coupons could save you a ton of money. Amazing bargains are for you at eWallHost. Save 20% OFF on Linux Hosting Service Plans. eCommerce Hosting Plans: eBasic Plan: - Domain: 1 - Disk Space: 1 GB - Bandwidth: Unlimited - ...
Category: Web Hosting,
This offer has expired.
Click to copy & open site