1&1 is a major domain name service provider in the world but due to its new open market in Southeast Asia it is not popular yet. In this article, I will guide you how to manage the domain is registered at 1&1.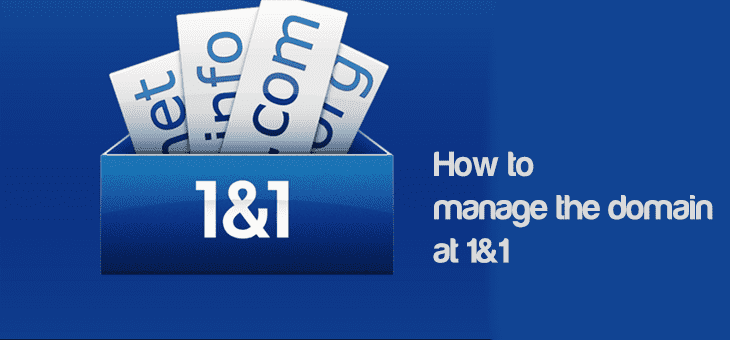 I. Basic configuration for the domain name:
In the Domain Center overview as shown above, click the Edit Domain Settings link to the domain name you want to manage. The next page layout, Domain Settings will appear as follows: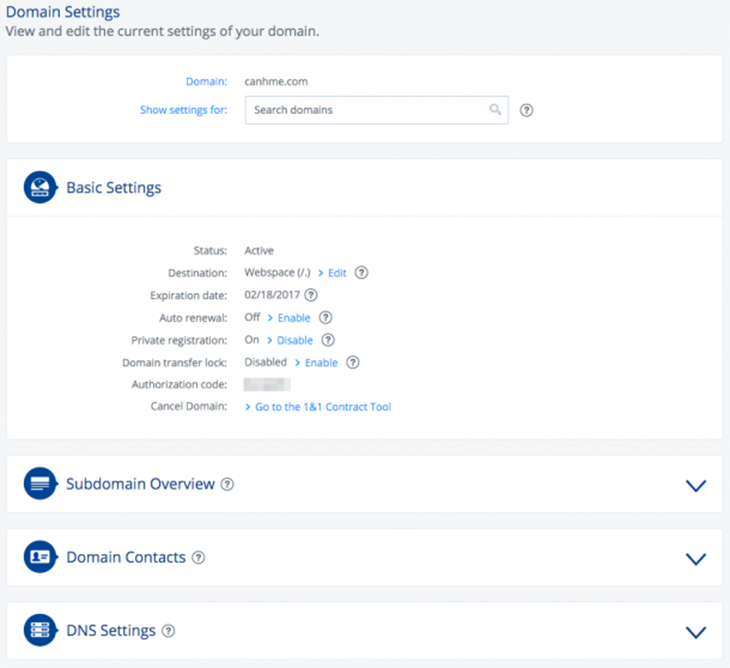 1. Turn off automatic renewal
Domain names registered in 1&1 are automatically renewed every year. However, you should turn off auto renewal function to avoid losing money unfairly.
To disable automatic domain name extension, in Basic Settings, click on Disable in the line Auto renewal. Immediately the Auto renewal line will switch to Off as shown above.
Are you looking for a good Domain Provider? Read The Top Reviews here
2. Activate hidden domain information
All domain names registered in 1&1 are free of charge. To enable this function, in Basic Settings, under Private Registration, select Enable. Immediately the state will turn into On as his own. See more Unstoppable Domains Coupon
3. Unlock and transfer domain name
In Basic Settings, you will see the 1&1 display right now. Authorization code is used to transfer the domain name to another provider without any request. If you want to transfer, you just unlock the domain by clicking Disable in the domain transfer lock line.
Note domain name registration after 60 days to unlock it.
Let read Guide 1und1 Control To Easy Manage on next topic on DomainHostCoupon.
GoodLuck!