DomainIT be found on 1996,  they are leading in the domain name industry today. They offer the domain solution for Internet users from all countries quickly and efficiently.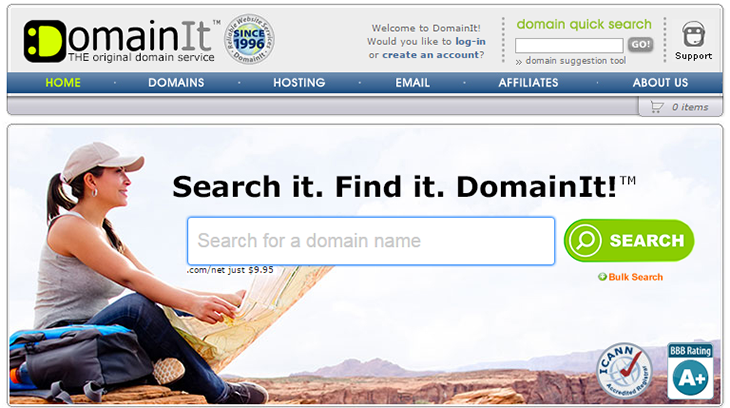 An official registrar of ICANN, DomainIt is always striving to meet user requirements. They offer domain with the lowest price, 74% less than than other their competitors. With 24/7 support and good customer services.
How to Buy Domains on DomainIT?
You need visit their offical website, click "Go to DomainIT Offical Website" button :
Go to DomainIT Offical Website
Then you need enter your domain on Search domain of DomainIT. You will get results and suggestions based on your domain name. Find your domain which you want to buy and select "add to cart" and "continue to cart" to next step.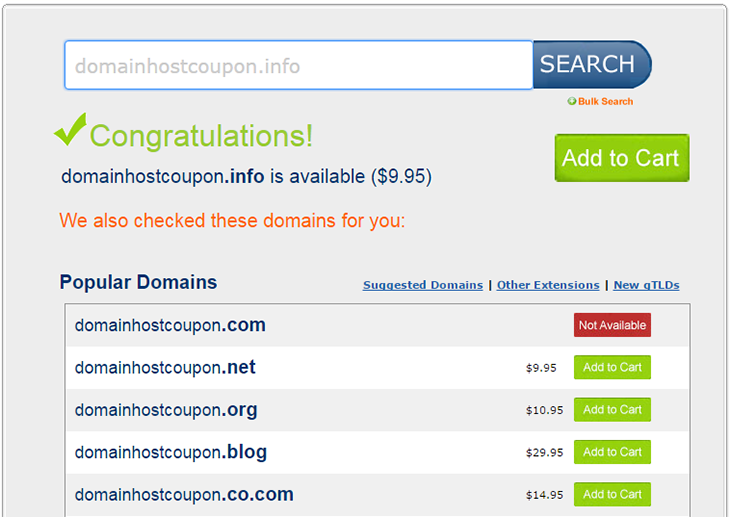 On next page, DomainIT offer you a domain private service, you can use this service at $8.95/yr. If you don't want use this service, just click "no thanks".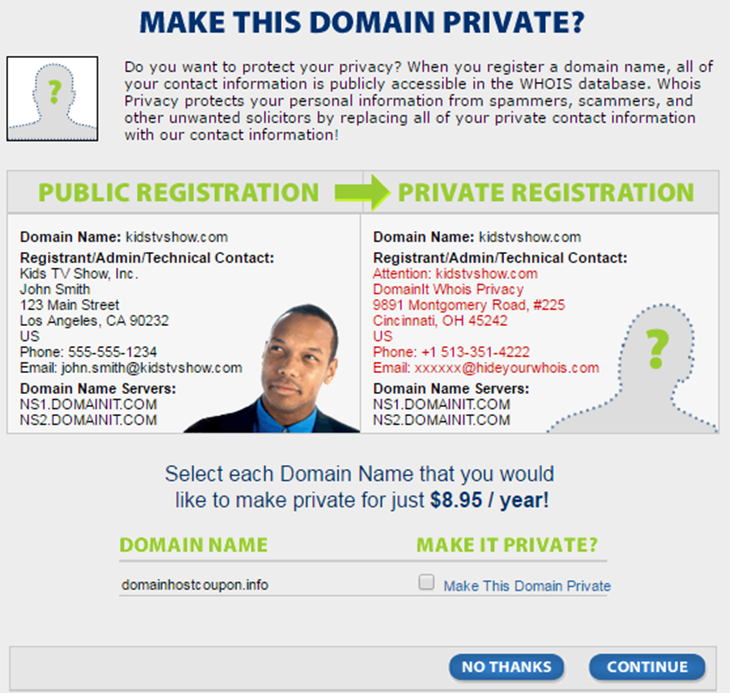 On other new pages, just click "no thanks" to through Login Account page. In this page, you need login your account.If you don't have any account on DomainIT, you need create a new acccount by fill the "I am a new customer form" and click "login and continue"
On Shopping Cart Page, you should read all information again and enter Coupon Codes if you have one. Then you must agree with their term and click "place order".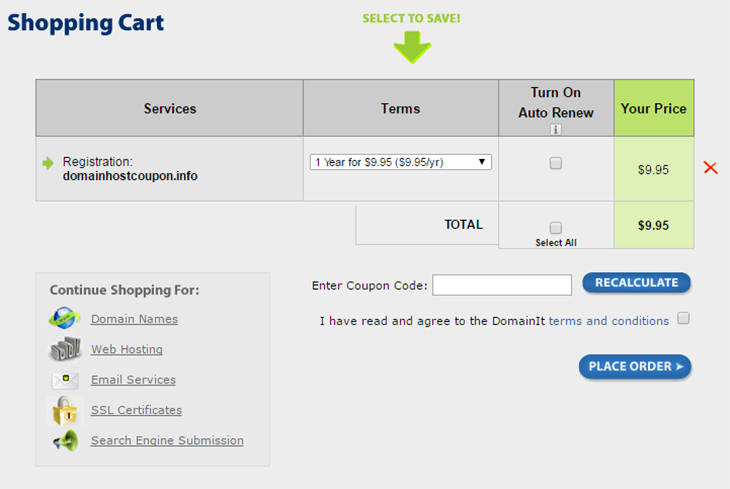 On the next page, you need fill all information and click "add contact" to continue. On the payment new page, you must select your payment gateway and click "Complete order" to finish.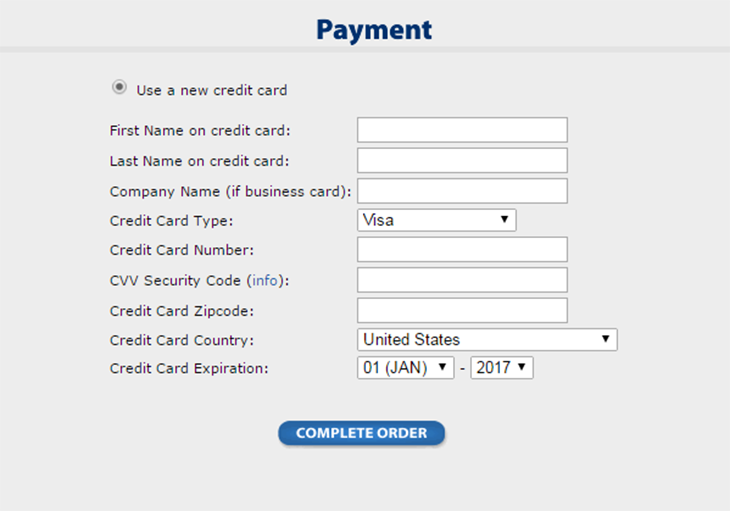 Don't forget check your e-mail. DomainIT will send you an e-mail to confirm your payment.
Read Godaddy Domain Registar Reviews in here.