If you have chosen the direction of using VPS then surely you have used through the Shared Host services and have a lot of experience in using the host, so the concept you need to understand that in this article I just Focus on new concepts when you use VPS.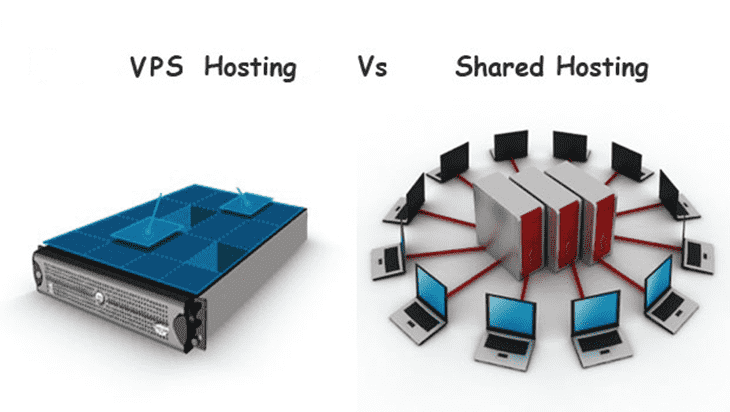 One difficulty for first time people exposed to VPS is that many technical concepts are difficult to understand and do not know how to use it effectively. If you are planning to use VPS, it will be very helpful if you read through the information in this article.
What is VPS?
VPS stands for Virtual Private Server. A VPS is like a Shared Host, which will have multiple VPSs placed on the same physical server and created using a virtualization technology. So it is different from Shared Host at what point to higher prices that serve the larger web?
Each VPS owns completely separate RAM parameters and you can use all the resources allocated.
For example, if you have 2GB of RAM and 2 CPUs, you will be using all of these resources without being shared by other sites because each VPS is a standalone virtual server based on a physical server.
Parameters to know when buying a VPS
When you buy VPS anywhere, you are selected parameters such as the following and the price of VPS will depend on that parameter.
RAM
In a computer, RAM is the main memory, if you have more RAM, the better your data is, because when you use VPS you will need RAM to handle problems such as processing PHP code. With PHP software, processing queries of database import with MySQL, small applications, supporting read and write data … so this parameter is very important.
SWAP
SWAP is a virtual memory for storing old processing actions. If your RAM is overloaded, SWAP itself is a storage space on your hard drive rather than a standalone memory.
However, you can still create your own swap on your VPS and recommend that you create a swap to achieve better server performance.
Disk
Current drives are divided into two types:
HDD (Hard Disk Drive): The most common type of disk drive that you have used on that computer.
SSD (Solid State Drive): SSD which is a hard drive for storing data but it will have faster data access speeds than HDDs. 300 times, this one is not taken from the theory that you have tested, the HDD has a speed of about 80MB / s, but the SSD is more than 400MB / s speed and in some cases it In GB (for example, VPS at AZDIGI uses RAID-10, the speed will be close to 2GB / s).
VPS type SSDs will cost more expensive than hard drives. And yet not all companies use SSD hard drives as SSDs also have many different types and technologies of different uses.
CPU Core
CPU Core means the processor core of the CPU. A dedicated server has a certain number of cores and it will be split up for the VPS. Often, the higher the number of cores, the better the processing power.
Bandwidth/Transfer
What is bandwidth? When buying a host you probably already know it, but let's also say that bandwidth means the traffic that you are allowed to transmit data.
For example, if you have a 1GB file on your VPS, then 1 GB of bandwidth will be downloaded per person, similar to other files such as images, CSS, JS, etc.
CPanel, DirectAdmin or Parallels Plesk
Although all three of these are not really necessary for you if using VPS for personal purposes but I will still explain to you what you should choose what to choose.
All three are Webserver Control Panel for VPS or with Dedicated servers. Its main function is to support you configure the webserver, create small host packages or even serve you the sale of the host.
The three Webserver Control Panel above are paid and if you choose it when renting a VPS, you will have to pay extra fees, ranging from $ 8 to $ 15 per month.
Where to buy a good VPS ?
If you are looking for a good VPS, you need read some reviews of VPS Hosting Providers by their customers or Hosting reviews Websites in here.